Agape's Dayton Office
The Dayton office of Agape for Youth, Inc. opened on March 7, 1989 and is currently located at 2300 S. Edwin C. Moses Blvd. Suite 140.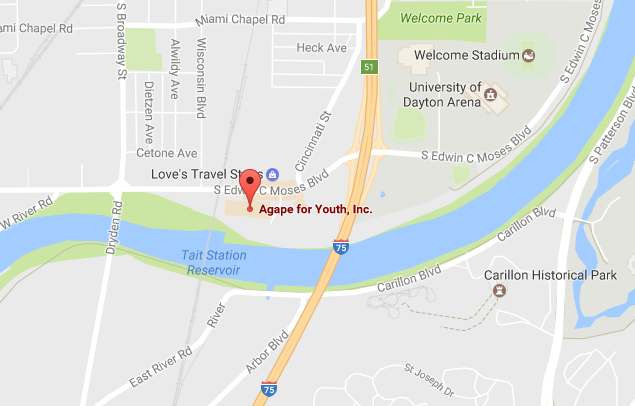 The Dayton office is the headquarters of Agape for Youth, Inc. and provides pre-service training for Agape families in the process of becoming foster parents as well as on-going training for Agape's  foster parents.
Located in Dayton is our Blessings Room which is made possible through an in-kind donations program with local businesses and families in the communities. This room allows us to provided needed goods to Agape families, youth and young adults.  For more information on items needed for donation, please contact Jamie Fisher at jfisher@agapeforyouth.com or 937-439-4406 x1114
To schedule a visit to this office or to obtain additional information on becoming a foster parent in the Dayton area please contact the office at 937-439-4406 or email tstuart@agapeforyouth.com