Employment Opportunites
As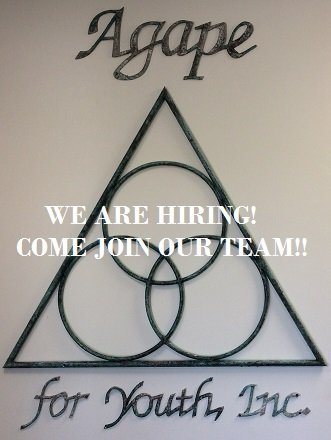 a result of continued growth we are currently hiring at Agape for Youth, Inc.
The workplace environment at Agape for Youth, Inc. is one that is Strengths Based, providing encouragement, a positive environment and co-workers who are supportive of one another.
Please review the current openings, the necessary qualifications and contact the appropriate agency representative to submit an application and resume.