Agape Event with 1st Tee Rescheduled
We are excited to announce that the Agape for Youth, Inc. and 1st Tee of the Greater Miami Valley has been rescheduled for Saturday, May 30, 2015 and is scheduled from 1:30pm -3:30pm at Kittyhawk Golf Center in Dayton.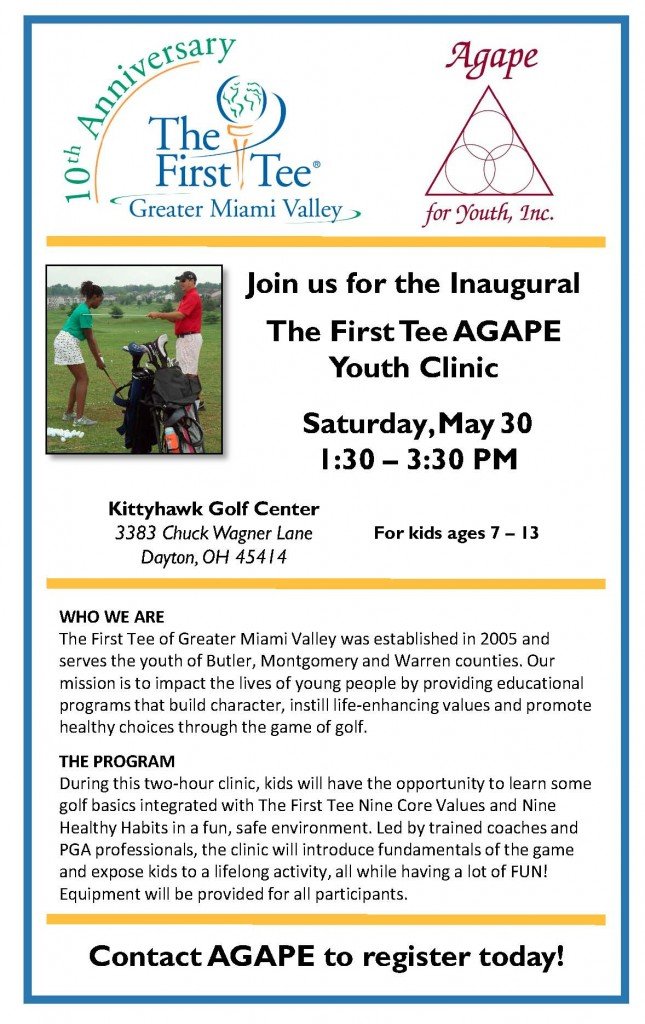 Youth participating  must be registered by May 22, 2015.
Please contact Sandie at 937-439-4406 x22 to register your children.
Please note:  This event is for the youth and families being served through the programs at Agape for Youth, Inc. and is not open to the public.